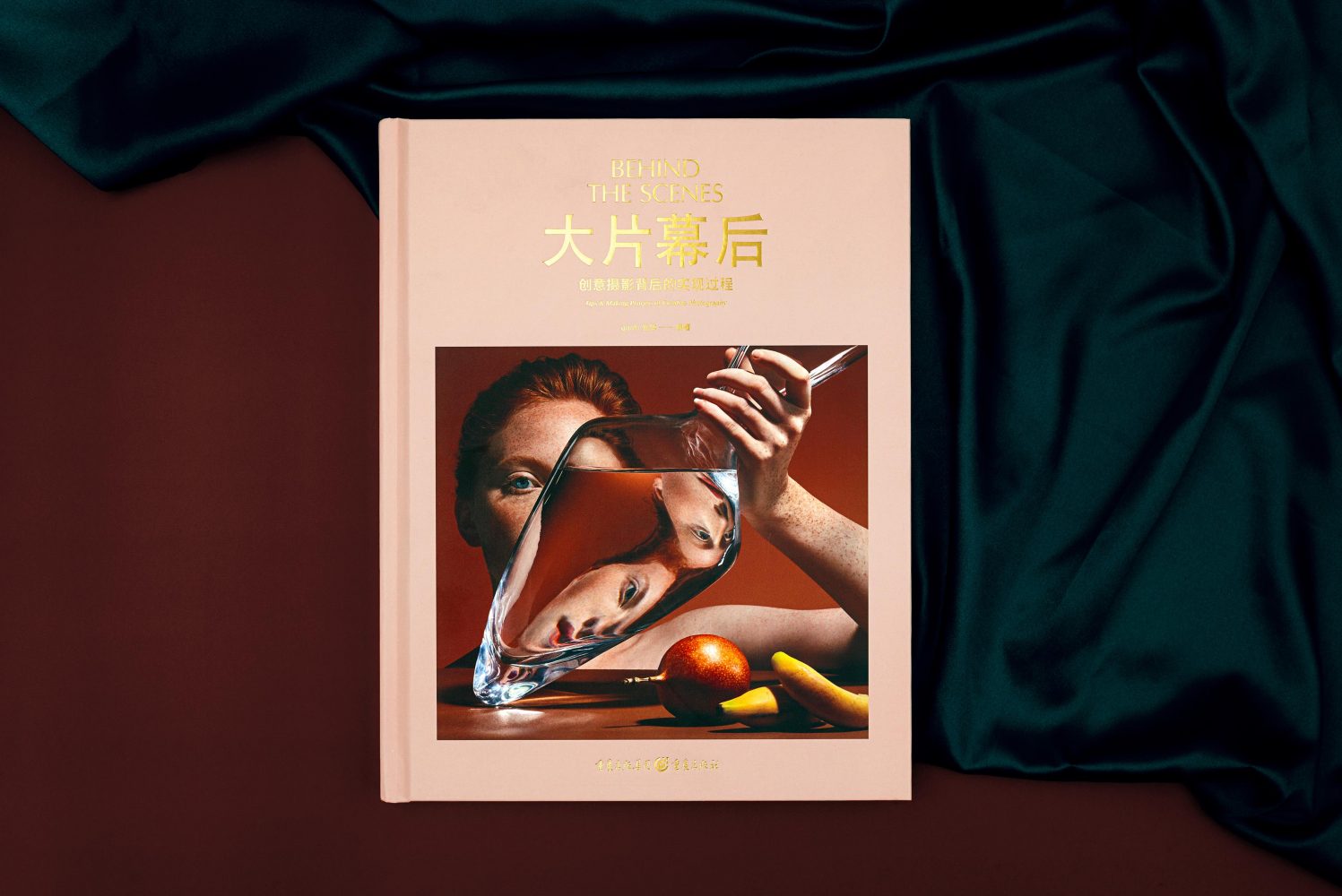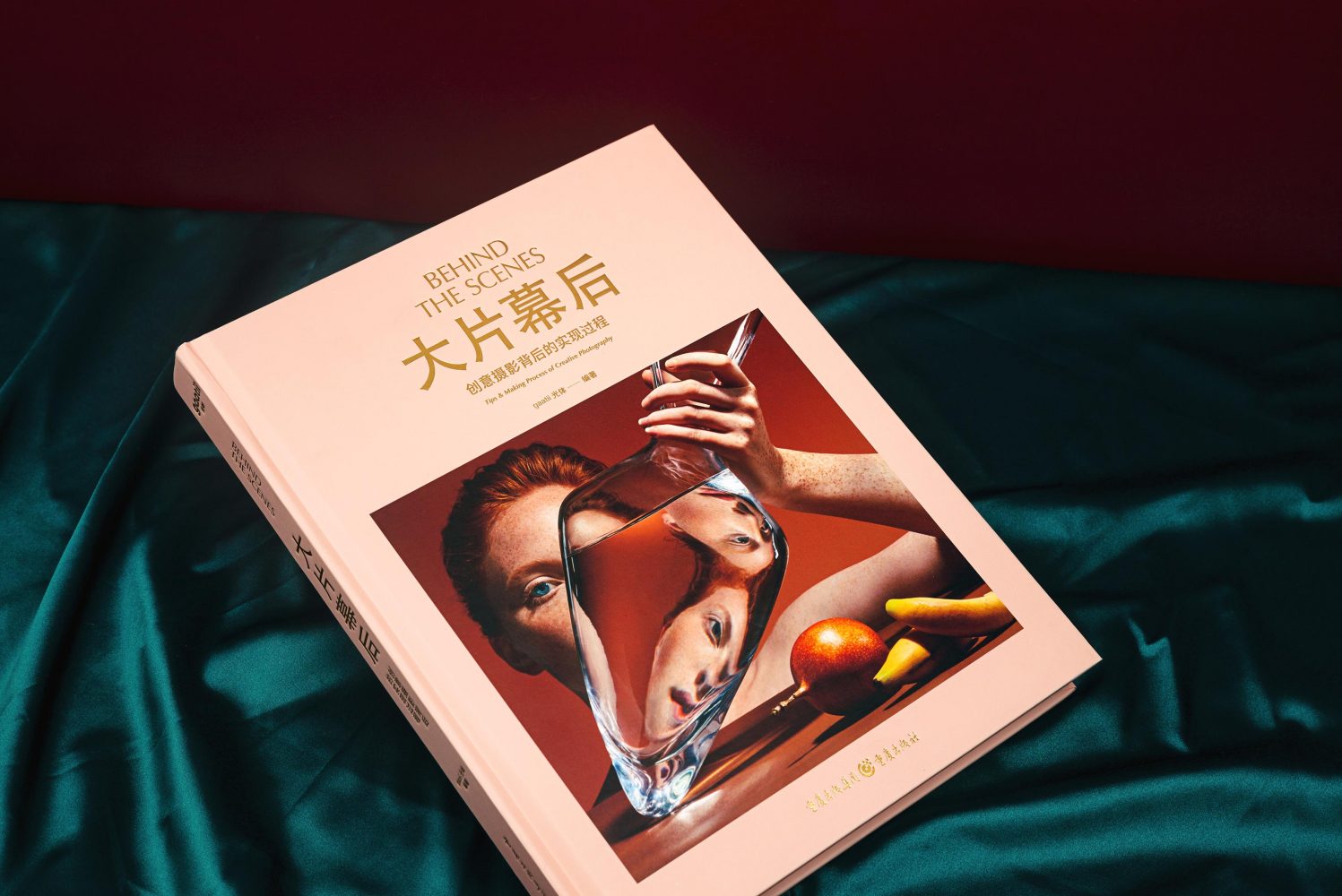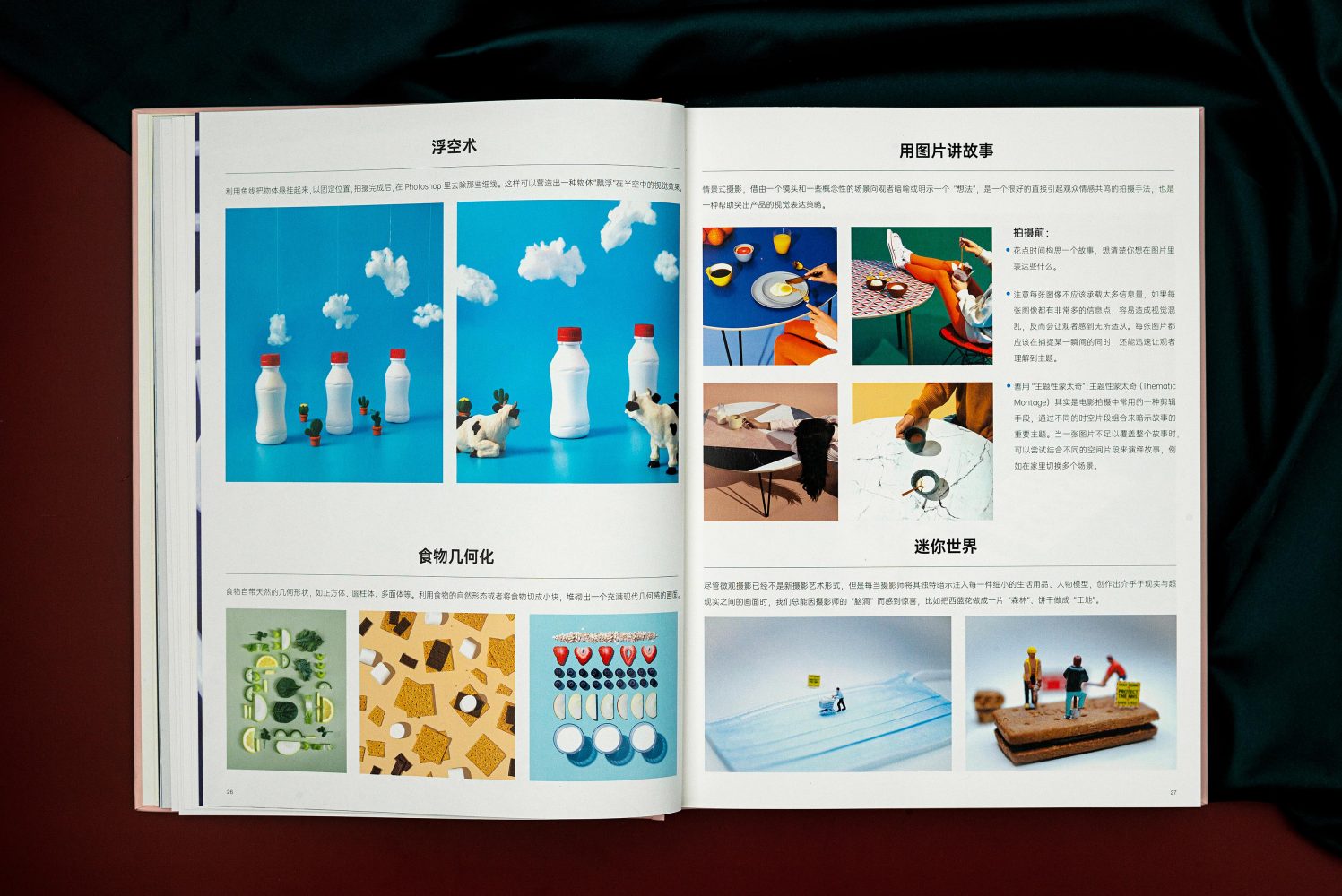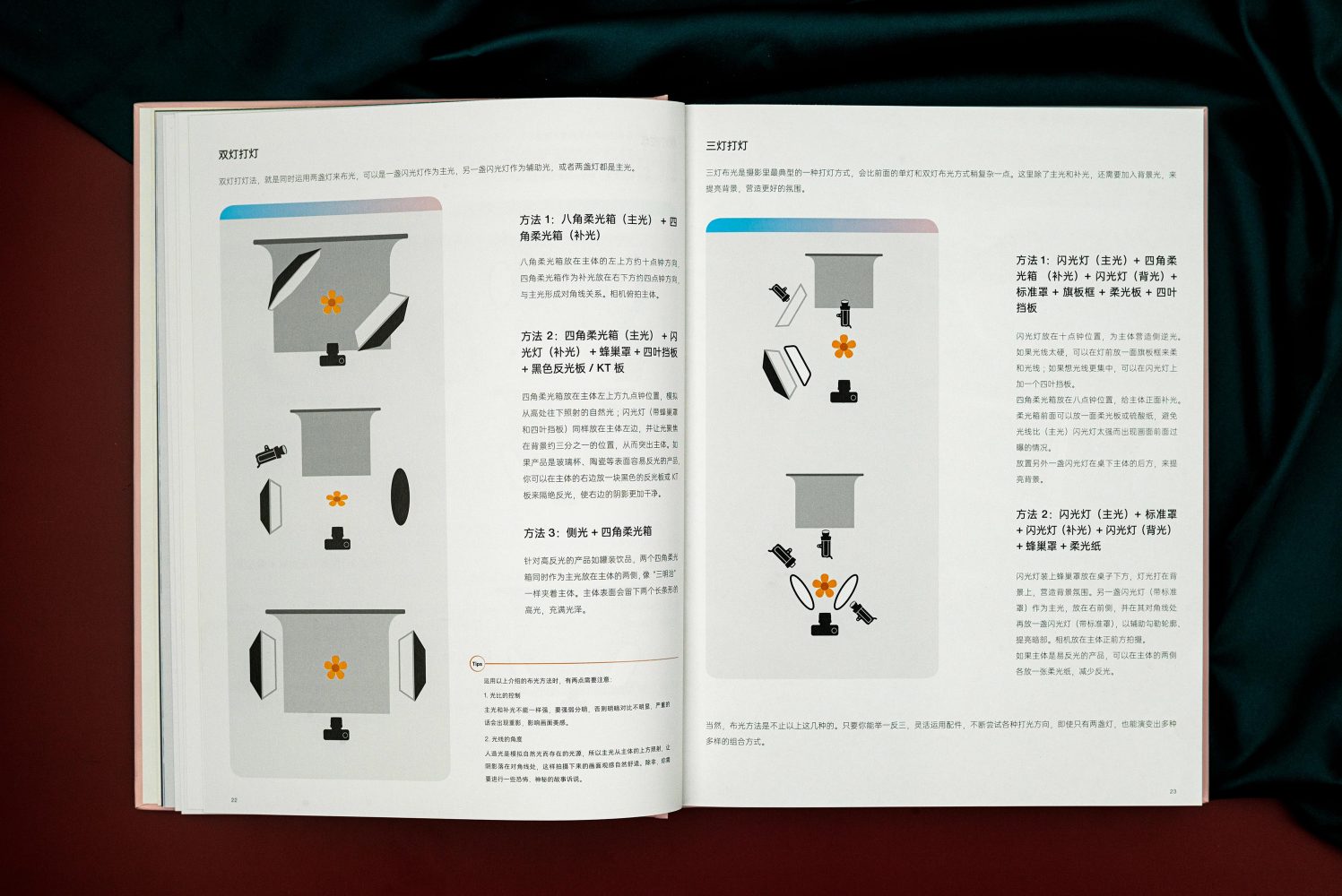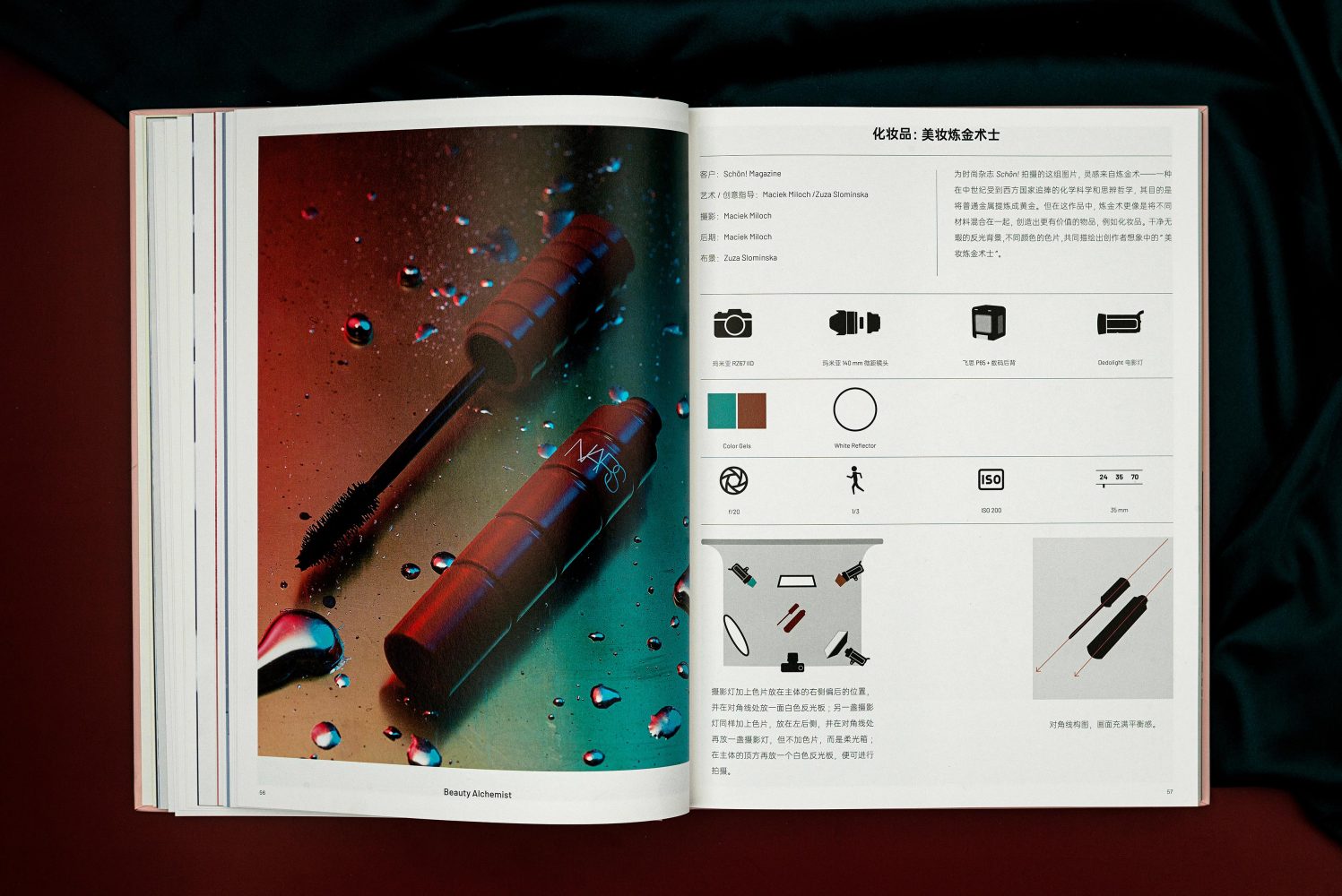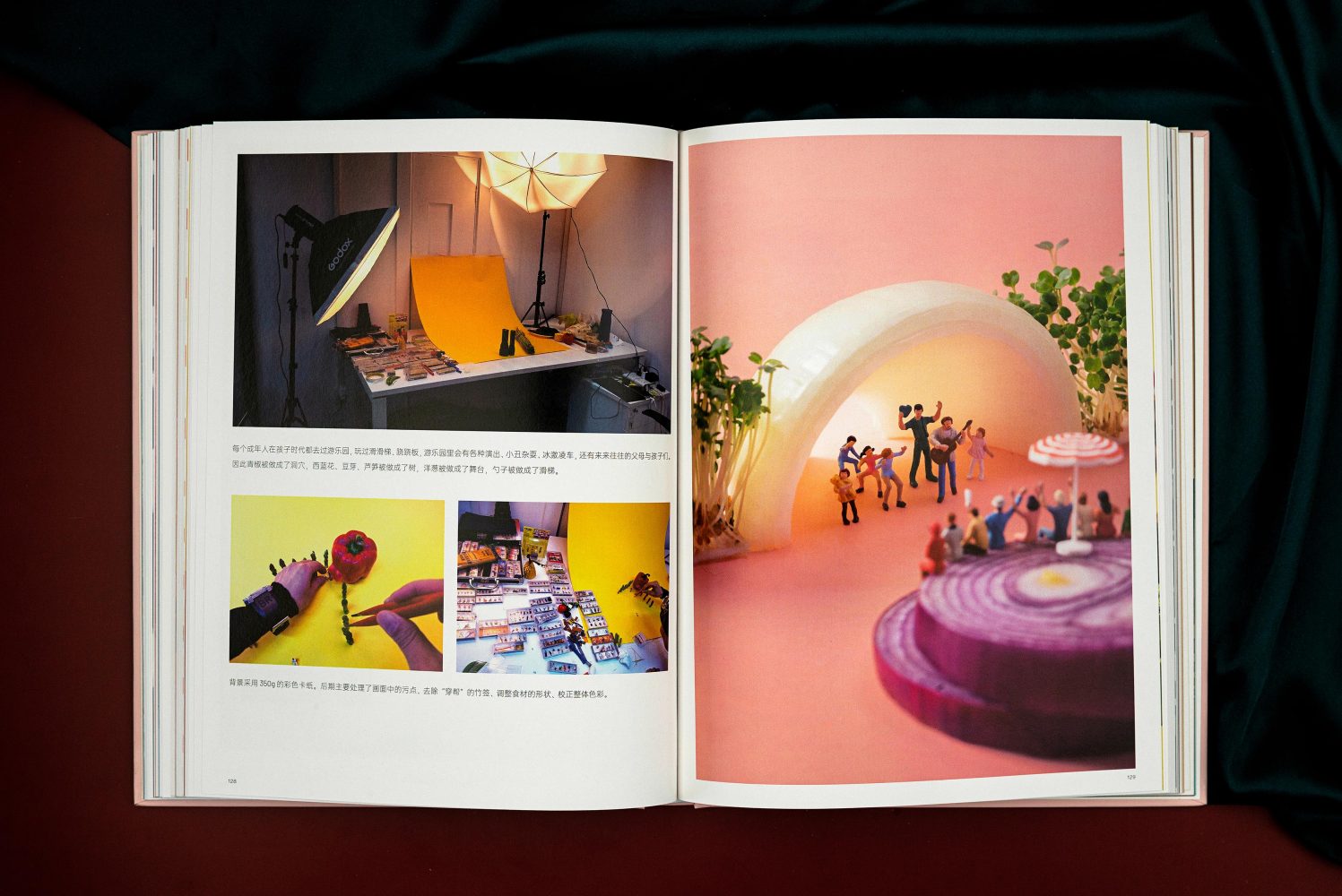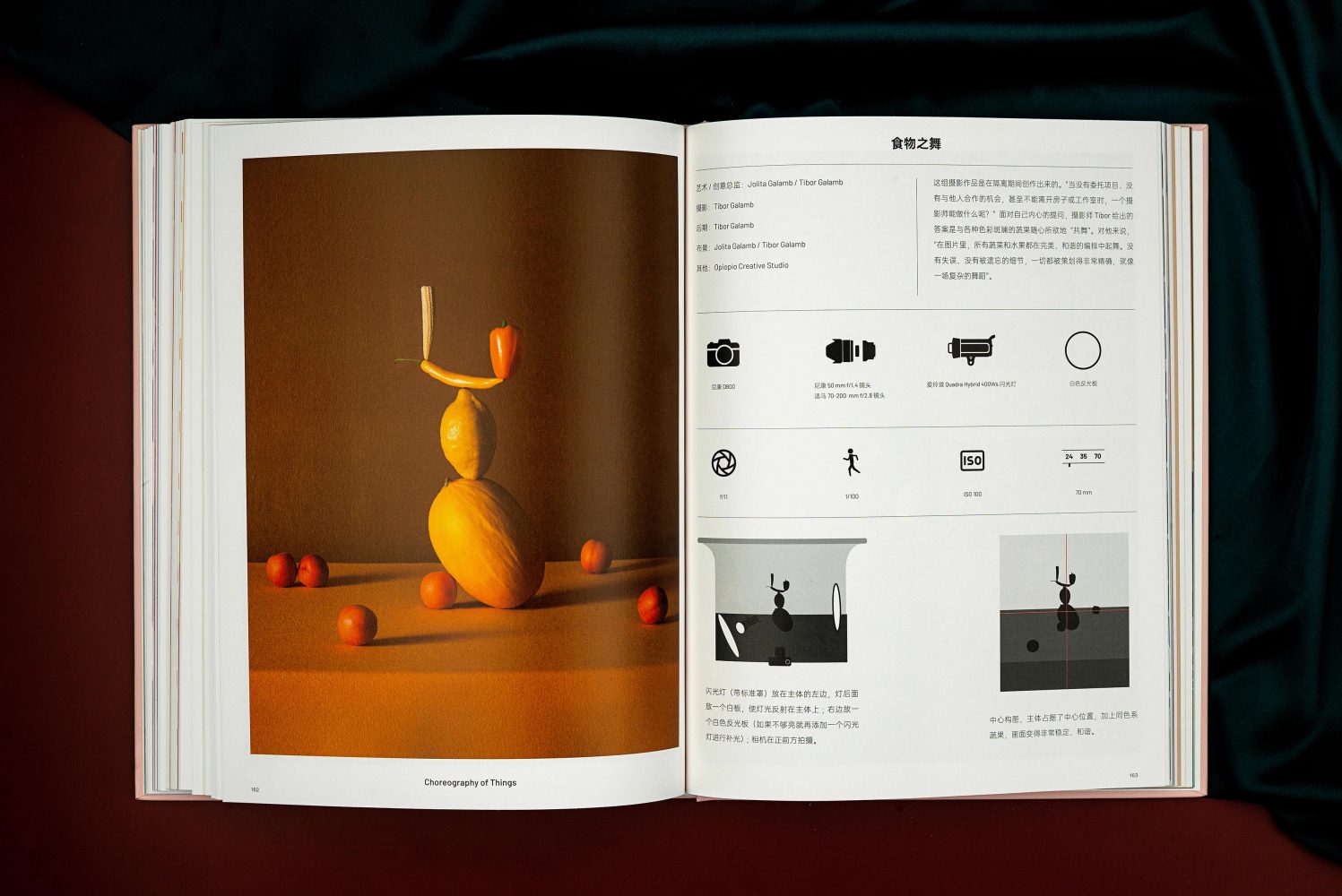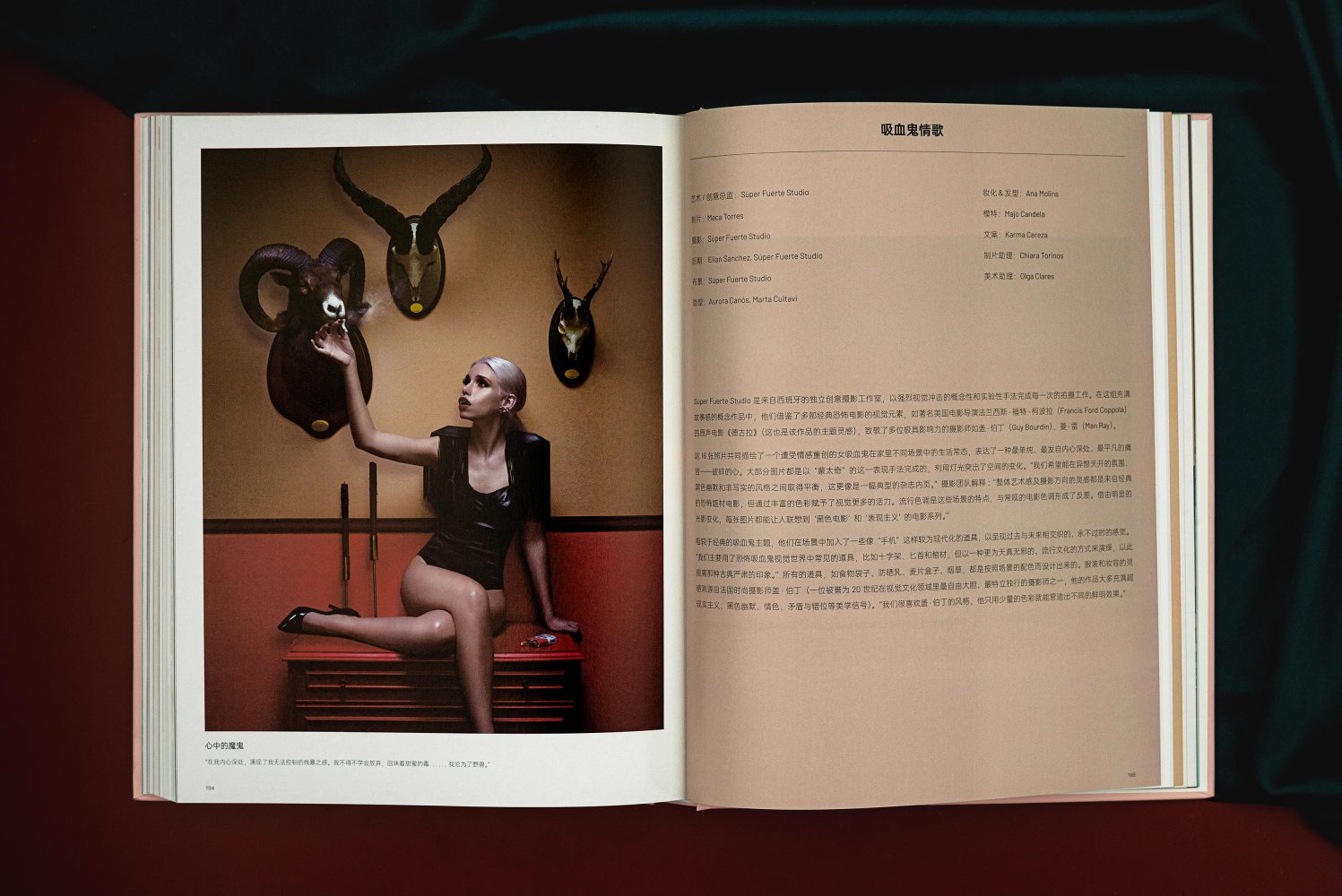 《大片幕后:创意摄影背后的实现过程》
Behind The Scenes:tips&making process of creativephotography
Size: 215 mm x 280 mm
Binding: square end corner + live spine + hardcover / 方脊活脊精装
Cover: gold stamping / 烫金
Pages: 224
Language: Simplified Chinese / 简体中文
Behind the scenes is a guide to teach you how to become a master photographer of taking merchandise photos. This book includes four charpters: 1.How to handle artificial light 2.How to set up a creative background 3. Case studies of merchandise photos 4. Porfolio of well-known photographers.
In the book, we will show readers different photo shootting ideas and methods in all respect, including choosing lighting devices and using the light in different ways, helping readers to create a series unforgetable merchandise photos.
There are many intuitive case studies in the book: readers can find the equipment parameter and lighting diagram on the side of each case study photos. Further more, in each case study, there is a explaination of the background setting and shooting idea from the photographer. So, no matter you are a beginner or a professional, you can be enlightened and inspired from this book.
这是一本从入门到进阶的商业产品摄影书,分为人造光的把控、创意场景的布置技巧、商业摄影案例解析,以及知名摄影师的摄影集这四大章节,从布光器材的选配与不同的布光方法,全方位教会读者如何在摄影中玩转创意,利用"光"来拍摄出令人一眼难忘的产品图。所有精选的摄影案例直观展示,包含设备参数、平面布光图和构图,并加入了摄影团队对场景的构思以及后期说明。不论是商品摄影初学者,还是想要提升作品水平的商业摄影师,都能从本书中得到启发和点拨。